Software Testing Engineer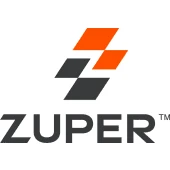 Zuper
Quality Assurance
Posted on Thursday, November 2, 2023
Location: OMR, Chennai
CTC: Depends On the Expertise
Experience: Min 2+ years
We at Zuper are looking for a Test Engineer(Manual & Automation) who will be responsible for the below mentioned roles and responsibilities.
Job Requirements:
· Supporting independent User Acceptance Testing
· Perform all aspects of verification including functional, regression, load, and system testing as well as documentation
· Solid experience in writing clear, concise, and comprehensive test plans, test scenarios and test cases
· Develop, maintain and execute automated test scripts.
· Identify existing manual tests suitable for automation.
· Analyse test results, detect bug issues and track root causes
· Prepare file defect reports and report test progress
· Ensure that all formal test activities are properly recorded according to the company's quality system.
· Mapping tasks and tests to backlog items (requirements traceability)
· Strive to continually develop and improve test methods, tools, and techniques, including the test automation framework.
· Work closely with product and development teams to clarify requirements and provide feedback on functional and technical design
· Contribute to an atmosphere of cross-functional teamwork within the organization's agile project lifecycle.
· Own the quality of complete module and ensure 100% regression automation along with development.
Job Roles & Responsibilities:
· Proficient in testing and development methodologies and their interaction
· Solid experience of 2+ years in Manual testing and exposure with automation testing
· Experience with performance and/or security testing will be a bonus
· Highly accurate and detail-oriented.
About Zuper:
Zuper is the most flexible and customizable field service management platform for Field and Remote workforce management. Zuper provides industry-leading integration capabilities and is suitable for use in an on-demand work environment. Built for a global audience and available in 10 languages, Zuper allows you to manage your workforce remotely from any part of the globe. Offering best-in-class integrations with easy-to-deploy, no-code applications providing cost-effective service.
Zuper's is aimed at emerging as the preferred field service management solution globally. We are already the choice for emerging market leaders in North America like IKEA, Vodafone, Sail Internet and more. Zuper's customers around the world want to offer good service to their customers, and that is what we offer. A testament to this is our existing customers, who execute around 10 million jobs and process over $20M in payments annually.
It's not just our customers who speak for us; our marquee investors, including Sequoia Capital, FUSE Ventures, HubSpot Ventures, and Prime Venture Partners, have invested in Zuper and helped us raise $21M in funding.Headquartered in sunny Seattle, USA, we also have a dedicated team based in Chennai. Zuper has consistently earned the G2 high-performer rating, and we are a great place to work, don't take our word for it; we are officially certified as "A Great Place to Work".
So what are you waiting for? Come aboard and be a part of our friendly, committed, efficient, customer-obsessed team of Zuperheroes.
Culture and Benefits:
Work-Life Synergy: Discover the perfect equilibrium between work and life, supported by our culture.
Dynamic Team: Join an exceptional team of brilliant and encouraging individuals who amplify your potential.
Flexible hours: Enjoy the freedom to tailor your office hours to maximize productivity.
Wellness Empowerment: Access insurance benefits to support your well-being.
Cross-functional: Embrace diverse responsibilities and explore multiple roles.
Learning Playground: Engage in a rich training program with ample growth opportunities.
Competitive Rewards: Your hard work translates into an attractive compensation package that recognizes your value.
Effort Meets Recognition: While we may challenge you, rest assured, that your dedication will be richly acknowledged.