VP of Engineering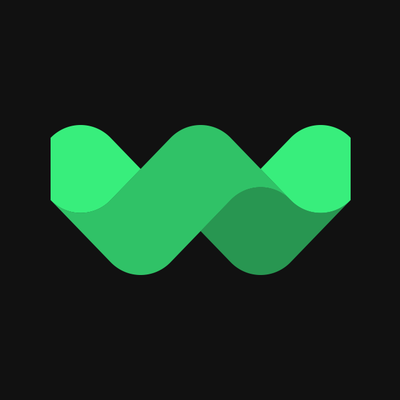 WellSaid Labs
Software Engineering
Posted on Wednesday, March 1, 2023
Who We Are: WellSaid Labs
We're creating Voice for everyone.
At WellSaid Labs, we enable creatives around the globe by putting high-tech, human parity technology into their hands, giving them the ability to add voice-over to any project and iterate with ease. Creative teams use WellSaid Lab's Voice Studio to create compelling employee training, design unique digital experiences, and narrate audiobooks. We believe deeply in AI for Good, and that technology should be empowering, engaging, and fair to all people.
We firmly believe in AI for good.
Who You Are: A People-First Engineering Leader
An experienced and collaborative engineering manager, you are an empathetic leader, and a strong communicator. You thrive in a startup environment, know the roles and processes needed to scale a web product, and have prior experience building 20+ person engineering teams. You are passionate about building sustainably and ethically.
As our first VP of Engineering, you'll work closely with the CTO to achieve large product, hiring, DEI, and ethics initiatives. You'll grow our engineering team and serve our people. You'll plan, execute and communicate on engineering initiatives.
In your day-to-day, you will:
You'll build out our engineering team from 10 to 50 through thoughtful planning, recruiting, and onboarding.
You'll work collaboratively and transparently with stakeholders to prioritize engineering requests in a manner that aligns with WellSaid Labs' values.
You'll put in place practices and processes that allow our engineering team to be nimble and respond quickly to changing priorities.
You'll put in place processes that give clarity and structure to the engineering team's responsibilities from deployment to bug fixing.
You'll work one-on-one with team members to meet their needs.
You'll continuously monitor the morale of the engineering team and put in place processes to receive regular feedback.
You'll expose the engineering team to other teams across the business to help build empathy and connection with the rest of the team.
To thrive in this role, you have some combination of the following:
Prior experience building engineering teams, larger than 20.
Ability to communicate to people with different levels of technical experience.
You can balance the needs of many stakeholders. You are trusted.
You are flexible and capable of working with a diverse team, with a variety of communication styles and needs. You are empathic and supportive.
You are an active listener and people feel heard when they talk to you. You instill clarity and confidence when people come to you with issues.
You are responsive to people's needs and you are diligent in your follow through.
You are a people champion and advocate.
You create equitable processes across the entire employee lifecycle. You are particularly mindful of addressing the needs of marginalized people.
This is a unique opportunity to join a fast-growing startup early and to make a meaningful impact.
WSL is proud to support an inclusive work environment that emphasizes each team member's personal and professional growth. Our team is fully distributed throughout the U.S., and we support flexible schedules - work where and when you work best. You'll have teammates just a Slack message or video call away if you ever need help solving an exciting challenge, or even if you just have a funny story to tell.
Other perks and benefits:
Competitive salary and stock options
Full medical, dental, and vision insurance
Generous vacation policy/paid time off
Learning & development stipend
We strongly encourage you to apply! If we feel your skills, experience, and values match, we'll reach out about meeting with the team.
During the interview stage, you can expect:
An initial "phone" screen with our CTO (60 minutes); if there's a mutual match we'll schedule time with the team.
Two interview loop with 3 interviews (1 hour each, 6 hours total) with members of the Engineering, Product, and Leadership teams
All interviews will be remote via Google Meets; we are happy to make accommodations you might need to feel set up for success in our process.
If you are interested, please reach out Megan Godwin, Head of People, megan@wellsaidlabs.com.