Senior/Lead Product Designer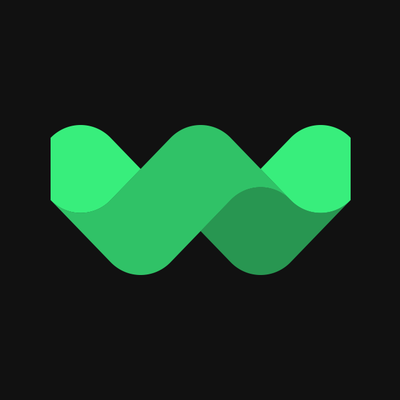 WellSaid Labs
Product, Design
Posted on Wednesday, March 1, 2023
We firmly believe in AI for good.
Creatives around the globe use Studio to create compelling employee training, design unique digital experiences, and narrate audiobooks. We enable creatives by putting high-tech, human parity technology into their hands, giving them the ability to add voice-over to any project and iterate with ease.
WellSaid Labs gives a Voice to everyone's story by scaling voice production. We're building the next generation platform for voice on-demand. As the Lead Product Designer, you have the opportunity to have a significant impact and make your mark.
This is not a support role; you will be hands-on. As a manager of one, you'll set design strategy direction, take ownership, make calls, and see things through without a lot of oversight. You'll be able to communicate clearly with your colleagues, work across teams, and lend a helping hand when needed. You'll understand our customers' problems/needs and use user-centered design processes, systemic thinking, and interaction design principles to create and launch simple, elegant solutions.
As the Lead Designer, you'll design and craft the customer experience of our voice Studio editing suite through strong rationale and visualization skills working closely with product and technology partners along the way. This position is responsible for leading customer research, concepting, information architecture development, visual and interaction design to create powerful digital experiences. You will get your hands dirty in all aspects of the end-to-end experience design including using storyboards, journey maps, flow diagrams, wireframes, interactive prototypes, and high fidelity well annotated mockups to illustrate design ideas and direction with a solid understanding of available client-side technologies.
You love writing, too. You understand that copywriting is design. The words matter as much as the pixels. Great visuals with weak words are poor designs. You should care about how things are phrased as much as you care about how they look.
One more thing:
While you may not be an AI expert, you are a tech enthusiast/creative at heart. This is a key requirement to become a contributing member of WellSaid. Our customers are creating next-generation content, experiences, and products, and you will be there to design the customer experience for them to achieve their creative goals.
Lead the design strategy and execution of new enterprise web/mobile features and experiences.
Build the design system, style guides, and UI library to ensure innovation and execution of top notch design.
Craft beautifully simple UI/UX that is highly accessible for a wide spectrum of users.
Plan, prioritize, coordinate user research, conceptual modeling, information architecture design, interaction design, and usability testing.
Design and specify information architecture, microinteractions, and user interfaces using participatory and iterative design techniques, including observational studies, customer interviews, usability testing, competitive audits, market research, and other forms of requirements discovery.
Quickly and iteratively produce personas, ecosystem/conceptual diagrams, customer journey maps, interaction flows, storyboards, wireframes, visual mockups, design annotations, prototypes, or design specifications.
Effectively synthesize and communicate research findings, conceptual ideas, detailed design, and design rationale both verbally and through execution.
Independently drive the design review cycle and close on design requirements
Manage the design process, drive decisions, track issues, and assist in estimating resource needs and schedules in an agile environment.
Work closely with product and engineering teams to ensure that design requirements are achieved.
Participate as a contributor to a cross functional team that includes other designers, product, engineers, and voice machine learning engineers.
Present and tell the story of your designs and rationale to customers, team members, and leadership.
Plan and facilitate collaborative work sessions with all levels of the customer organization.
Support front end development throughout the entire design > dev > deploy process.
6+ years of experience designing complex consumer-facing and/or enterprise digital products, mobile, and web experiences
3+ years of experience leading design teams as a UX, product or interaction design manager
Bachelor's Degree in in Design, Human-Computer Interaction (HCI), a related field, or equivalent professional experience
A strong portfolio of personal and team design work that demonstrates human-centered design process and business success and cross-collaboration with Product, Engineering, Marketing, Sales
Experience hiring and leading design teams that deliver end to end experiences (user flows, wireframes, prototypes, high-fidelity visuals)
Bring deep expertise in UX design (frameworks, interaction models, prototypes, research)
Proficiency with design and prototyping tools such as AdobeCC, Sketch, Pixate, Figma, and Framer, with an ability and openness to come up to speed with new emerging technologies quickly; expertise in Figma required
Knowledge of capabilities and limitations of Web/software technologies such as HTML, JavaScript and CSS
A systems thinker who identifies and abstracts repeatable design patterns and guidance
To think big, framing designs in the context of the broader customer experience, and are equally comfortable diving deep into the details
Wise decision maker and prioritize effectively. Use data to inform your decisions, weigh the impact and tradeoffs of decisions, and seek input where needed to drive alignment
Success delivering product/service in a high-growth environment, exhibiting strong ability to identify and solve ambiguous customer-focused problems
Proactively plan ahead, look around corners, and can see the next step, bias for action
Influencer of design direction while welcoming a healthy debate and bringing people along
Drive and evangelize product design consistency through the governance and evolution of component-based design systems and adapting/creating brand guidelines to create scalable systems
Excellent written, verbal, and presentation/storytelling skills
Experience working in startups and fast paced large corporations (at-scale products)
Experience with SaaS applications
Please submit your resume and design portfolio. If your skills, experience, and values match, you'll hear from us about advancement to the interview stage. During the interview stage, you can expect:
An initial "phone" screen with the hiring manager (30 minutes); if there's a match we'll schedule an interview loop and portfolio presentation with the team.
Interview loop with 3-4 interviews (1 hour each)
Portfolio presentation to the interviewing team (1 hour)
All interviews will be remote
To apply, please reach out to wslcareers@wellsaidlabs.com.