Account Executive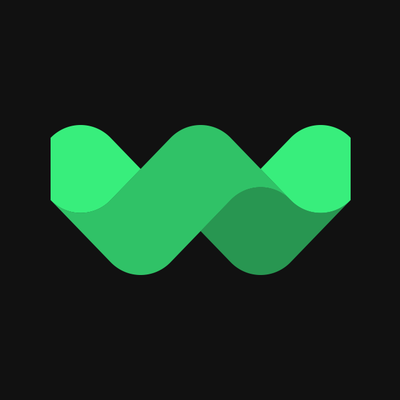 WellSaid Labs
Sales & Business Development
Posted on Wednesday, March 1, 2023
We firmly believe in AI for good.
At WellSaid Labs, we developed a state-of-the-art deep learning model that can read text in a completely human-like voice. Now, creatives around the globe use Studio to create compelling employee training, design unique digital experiences, and narrate audiobooks. We enable creatives by putting high-tech, human parity technology into their hands, giving them the ability to add voice-over to any project and iterate with ease.
We are looking to hire an Account Executive to join our growing sales and marketing team!
At WellSaid Labs, Account Executives create opportunities from a sourced pipeline and close business across our eLearning, Digital Media, and other emerging segments. If you are an experienced closer looking for a job to build your consultative sales skills or an SDR hoping to move on to the next step in your sales career, the Account Executive position is a great way to learn how to sell the right way, uncovering pain, and building value. While your focus will be on acquisition initiatives, your day-to-day will require involvement in all aspects of the customer journey. From supporting sales and marketing to owning expansion and cross-selling opportunities.
You will work directly with prospects to better understand their voiceover production workflows and needs. Following a consultative approach, you will help them understand the gains and benefits of producing voiceovers with AI voice avatars. In addition, you will work with brands who need to build their own AI voice avatars and help them understand the process and value of doing so.
On a daily basis, you'll meet directly with prospects and customers, helping them find the best solutions WellSaid can offer. You'll lead product demonstrations in collaboration with the Customer Success team, and contribute to knowledge and marketing content on an ad-hoc basis. You will help us better understand customer needs, lead need-solutions mapping on behalf of prospects, and have the ability to identify and close expansion opportunities. You're a natural closer, value speed, and can find your way of operating with ambiguity.
One more thing:
While you may not be an AI expert, you are a tech enthusiast/creative at heart. This is a key requirement to become a contributing member of WellSaid. Our customers are creating next-generation content, experiences, and products, and you will be there supporting them to achieve their creative goals.
Develop and manage relationships across our pipeline.
Generate new business in new accounts and expand footprint in the existing book of business
Manage complex sales cycles and present to decision-makers the value proposition of WellSaid
Engage with net new prospects and drive a high volume of sales
Conduct discovery and demos
Maintain a good CRM cadence and adherence. Forecast sales activity and revenue achievement in HubSpot
Support procurement and IT review processes
Develop materials and processes to improve and optimize the customer experience
Support with other tasks as needed
Clear in communicating best practices to customers and the ability to explain our technology succinctly
Drive to understand customers and their problems deeply
Strive for greatness, knowing that teamwork is the way to get there
Increase closing rates and adoption across the existing book of business
Insightfully anticipate customer needs and proactively offer assistance
Develop a proficiency in the product capabilities and sales process best practices
Contribute to defining and refining the initiatives, methodologies, assets, and programs within the Customers team
BA/BS or equivalent work experience
3+ years of experience in SDR, Account Executive, Account Management, Business Development, or another client-facing role
Experience in working in fast-paced or startup environments
Experience with SaaS applications
Impressive content creation and communication abilities
Ability to create structure in ambiguous situations and design effective processes
Passion for technology and for being a part of a fast-growing SaaS company
Experience working with cross-functional teams (e.g. Sales, Product, Marketing, Services)
Experience producing creative work is a plus
To apply, please reach out to wslcareers@wellsaidlabs.com.