Technical Project Manager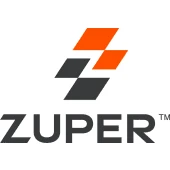 Zuper
IT, Operations
Chennai, Tamil Nadu, India · Chennai, Tamil Nadu, India
Posted on Thursday, May 25, 2023
We are looking for a motivated and experienced Project Manager responsible for planning, coordinating, procurement and executing and completing projects on time within budget and scope, overseeing all aspects of projects, setting deadlines, assigning responsibilities, and monitoring and summarizing the progress of the project.
We are looking for an experienced Project Manager with Salesforce to work on critical application & product development. You'll be a part of a modern, lean, self-governing engineering team.
Roles & Responsibilities:
· 4+ years of experience in managing software delivery projects in medium to large IT services. 8+ years of the overall experience.
· The ability to build strong relationships internally and externally, extremely focused, disciplined, and professionally persistent.
· Identifying customer needs and overseeing service delivery within the business context.
· Should be an avid communicator in interfacing and reporting to clients on a regular basis.
· Interact with key Business Stakeholders and Engineering/Product Leaders.
· A deep understanding of the client's business context and the problem we are solving.
· Demonstrate up-to-date expertise in Project Management and apply this to the development, execution, and improvement of action plans.
· Advanced knowledge of coding to engage and guide the development team.
· Demonstrable solid understanding of the fundamentals of the software development life cycle and project management.
· Expert in project governance & Agile standards and procedures.
· Handle projects in varied and exciting/niche technologies like NodeJs, MongoDB, Angular, HTML, CSS.
· Experience in / Knowledge of, Agile Delivery Methodology and helping teams explore, adapt and optimize Agile-Lean processes, principles, and practices
Desired Candidate Profile:
· The ability to play a techno-functional role.
· Nurture and mentor a passionate team.
· Client relationship management.
· Holistic knowledge of business processes and various scenarios, challenges and opportunities.
· Critically influence the outcome of a startup, rather than limiting yourself to be a small cog in a large machine.
· Work in an informal, collaborative, transparent, non-hierarchical, ego-free culture.
· Scrum/Agile engagement experience, Project Management or TOGAF certification is a plus.
Culture & Benefits:
Flexible in Office timings
Wellness Coverage
Work Life Balance
An incredible team of smart and supportive people
Opportunity to wear multiple hats and juggle multiple roles
Be rewarded with a very competitive package
Plenty of opportunities to learn. We have a strong and diverse training program
We may ask a lot of you, but we promise the effort will be rewarded
About the Company:
Zuper is a growth-stage technology company that is focused on creating the world's most comprehensive platform for field workforce collaboration. We offer the most flexible and customizable field services management solution for fast-growing small and mid-sized services organizations. Our platform includes features and functionality with best-in-class app integrations that can be leveraged without the need for development resources. We support all our customers with white glove service at an affordable price.