Backend Developer(NodeJS)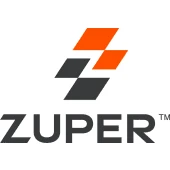 Zuper
Software Engineering
Location unavailable
Posted on Thursday, May 25, 2023
We at Zuper are looking for a Backend Developer who will be responsible for the below-mentioned roles and responsibilities.
Roles & Responsibilities:
● Proven hands-on experience in developing medium or large-scale web applications
● Hands-On experience in Node JS.
● Familiarity with the whole web stack, including protocols and web server optimization techniques ● Strong analytical skills and problem-solving aptitude
● Understanding accessibility and security compliance
● Work as part of a team developing applications and services using Agile development methods
● Effectively use tools and ingenuity to identify and fix defects before they become a problem
Job responsibilities:
● Collaborate well with engineers, researchers, and data implementation specialists to design and create advanced, elegant and efficient systems.
● Building interactive consumer data from multiple systems and RESTfully abstracting to the UI through a Node.js backend
● Address and improve any technical issues
● Writing reusable, testable, and efficient code
● Design and implementation of low-latency, high-availability, and performant applications
● Implementation of security and data protection
Culture & Benefits:
· Flexible in Office timings
· Wellness Coverage
· Work Life Balance
· An incredible team of smart and supportive people
· Opportunity to wear multiple hats and juggle multiple roles
· Be rewarded with a very competitive package
· Plenty of opportunities to learn. We have a strong and diverse training program
· We may ask a lot of you, but we promise the effort will be rewarded
About the Company:
Zuper is a growth-stage technology company that is focused on creating the world's most comprehensive platform for field workforce collaboration. We offer the most flexible and customizable field services management solution for fast-growing small and mid-sized services organizations. Our platform includes features and functionality with best-in-class app integrations that can be leveraged without the need for development resources. We support all our customers with white glove service at an affordable price.