FullStack Developer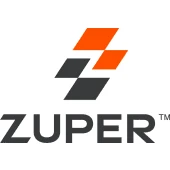 Zuper
Software Engineering
Chennai, Tamil Nadu, India
Posted on Saturday, June 24, 2023
Full-Stack Developer
Location: OMR, Chennai
CTC: Depends on the expertise
Experience: Min 3 years
We at Zuper are looking for a Fullstack Developer who will be responsible for the below-mentioned roles and responsibilities.
Roles & Responsibilities:
· Work with development teams and Product Managers to ideate software solutions
· Writing clean, functional code on the front- and back-end
· Design client-side and server-side architecture
· Responsible for creating servers and databases for functionality
· Collaborate with designers to conceptualize the web design features
· Test software to ensure responsiveness and efficiency
· Troubleshoot, debug and upgrade software
· Responsible for Seeing through a project from conception to finished product.
Requirements:
Degree in computer science.
Strong organizational and project management skills.
Proficiency with fundamental front-end languages such as HTML, CSS, and JavaScript.
Familiarity with JavaScript frameworks such as Angular JS, React, and Amber.
Proficiency with server-side languages such as Python, Ruby, Java, PHP, and .Net.
Familiarity with database technology such as MySQL, Oracle, and MongoDB.
Excellent verbal communication skills.
Good problem-solving skills.
Attention to detail.
Culture & Benefits:
· Flexible in Office timings
· Wellness Coverage
· Work Life Balance
· An incredible team of smart and supportive people
· Opportunity to wear multiple hats and juggle multiple roles
· Be rewarded with a very competitive package
· Plenty of opportunities to learn. We have a strong and diverse training program
· We may ask a lot of you, but we promise the effort will be rewarded
About the Company:
Zuper is a growth-stage technology company that is focused on creating the world's most comprehensive platform for field workforce collaboration. We offer the most flexible and customizable field services management solution for fast-growing small and mid-sized services organizations. Our platform includes features and functionality with best-in-class app integrations that can be leveraged without the need for development resources. We support all our customers with white glove service at an affordable price.