Associate Product Manager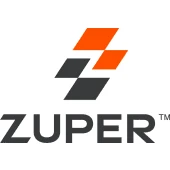 Zuper
Product
Chennai, Tamil Nadu, India
Posted on Saturday, June 24, 2023
Job Overview:
We are looking for a Associate Product Manager for a strategic role to continue positioning Zuper as a leader in field service management. You'll translate ideas into strategy and features and follow product development from start to finish.
To succeed in this role, you should be a perceptive and creative leader and a reliable problem-solver. If you're also confident and have a knack for knowing what ideas will and won't work, we'd like to meet you.
Responsibilities:
Develop and implement product strategies consistent with company vision
Collect and analyze feedback from customers, stakeholders, and other teams to shape requirements, features, and end products
Work with senior management to create product plans and roadmaps
Lead product managers and coordinate cross-functional teams
Produce and review product requirements documents (PRD)
Ensure products and releases are launched correctly and on schedule
Make creative recommendations to expand product base and vision
Track product usage and turn data into actionable insights to drive product innovations
Collaborate with the user experience and design teams to create industry leading experiences to delight customers
Skillsets:
Proven experience as a Product Manager or similar role
Experience in product lifecycle management
Background in software development and program management is preferred
Familiarity with Agile framework
Organizational and leadership abilities
Problem-solving aptitude
Culture & Benefits:
Flexible in Office timings
Wellness Coverage
Work-Life Balance
An incredible team of smart and supportive people
Opportunity to wear multiple hats and juggle multiple roles
Be rewarded with a very competitive package
Plenty of opportunities to learn. We have a strong and diverse training program
We may ask a lot of you, but we promise the effort will be rewarded
ABOUT ZUPER
Zuper is a growth-stage technology company that is focused on creating the world's most comprehensive platform for field workforce collaboration. We offer the most flexible and customizable field services management solution for fast-growing small and mid-sized services organizations. Our platform includes features and functionality with best-in-class app integrations that can be leveraged without the need for development resources. We support all our customers with white glove service at an affordable price.