Engineering Lead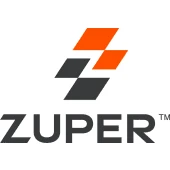 Zuper
Sales & Business Development
Chennai, Tamil Nadu, India
Posted on Friday, July 7, 2023
Engineering Lead
Minimum 6 Years of experience in IT Software Development Strong technical expertise in Open Source/Full Stack Development/Web & Mobile applications. An ideal candidate is responsible to understand functional, technical & architectural view and has the ability to translate it into technical design for the developers. The successful candidate will work with Architects & Managers on the program to achieve these goals. Candidate will also mentor developers and contribute towards best practices and standards.
Roles & Responsibilities:
· Deep involvement in engaging and managing the development team for all project related work.
· Lead team in meeting client expectations and project deliverable.
· Responsible for leading the team for successful delivery of projects assigned to him/her.
· Risk assessments for architectural solutions and proposed systems and technologies.
· Develop overall technical strategy for external client projects from technical requirements.
· Effective in working independently and collaboratively in teams.
· To work closely with QA team
· Help in Project planning, progress tracking & delivery verification.
· Expert in Task Allocation and ensure the timely delivery
· Review and manage team performance. Directly supervise developers. Set direction, coordinate and evaluate team performance.
· Experience in Release Management, Defect Tracking and Bug Fixing.
· Extensive knowledge of Software Development Life Cycle (SDLC) and have worked using Water-Fall and Agile methodologies.
· Take initiative and are innovative, with an ability to work independently and as a part of the team.
· Code level customization of modules & add-ons as per the project requirements.
· Communicate the status of the project tasks regularly to Project manager. Keep track of time spent on individual project tasks, provide guidance & advise best technology approach to the team.
· Follow guidelines for quality delivery, project documentation, code management, etc.
· Hands-on experience in project management tools like Jira etc.
Desired Candidate Profile:
· This person should feel comfortable handling multiple tasks at a time.
· Manages team and individual performance.
· Meet stipulated deadlines and timelines.
· Implement new technologies which are good for business & guide the team members.
· Bring your disruptive ideas to the table, and enjoy the freedom to experiment with them.
Culture & Benefits:
Flexible in Office timings
Wellness Coverage
Work Life Balance
An incredible team of smart and supportive people
Opportunity to wear multiple hats and juggle multiple roles
Be rewarded with a very competitive package
Plenty of opportunities to learn. We have a strong and diverse training program
We may ask a lot of you, but we promise the effort will be rewarded
About the Company:
Zuper is a growth-stage technology company that is focused on creating the world's most comprehensive platform for field workforce collaboration. We offer the most flexible and customizable field services management solution for fast-growing small and mid-sized services organizations. Our platform includes features and functionality with best-in-class app integrations that can be leveraged without the need for development resources. We support all our customers with white glove service at an affordable price.