Solution Architect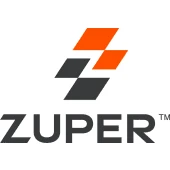 Zuper
IT
Posted on Tuesday, September 5, 2023
Solution Architect / Solutioning Engineer Job Description
Job brief:
We are looking for a Solution Architect to design and structure Integrations and different automation instead of having Zuper implementations. In this role, you should be an excellent communicator who is able to translate complex requirements into functional architecture. We'd also like you to have hands-on experience in software development and be able to manage complex programs. Your goal will be to ensure our internal IT framework operates properly.
Responsibilities:
· Expertise in iOS, Android, Javascript, HTML5, CSS3, NodeJs and other mobile/web frameworks/accelerators
· Understand company needs to define system specifications
· Plan and design the structure of a technology solution
· Communicate system requirements to software development teams
· Evaluate and select appropriate software or hardware and suggest integration methods
· Oversee assigned programs (e.g. conduct code review) and provide guidance to team members
· Assist with solving technical problems when they arise
· Ensure the implementation of agreed architecture and infrastructure
· Address technical concerns, ideas and suggestions
· Monitor systems to ensure they meet both user needs and business goals
· Excellent analysis skills and the ability to develop processes and methodologies
· Ability to rapidly learn and take advantage of new concepts, business models, and technologies
Requirements:
· Experience in defining micro services
· Good technical knowledge of Cloud technologies
· Experience in defining and developing high-volume, horizontally scalable web architectures
· Experience in defining and developing message driven workflow
· Experience of promoting Continuous Delibest practises within teams Experience of working collaboratively with multidisciplinary teams with a focus on delivery
· Ability to think strategically and evaluate options in the short, medium and long term
· Translate business and feature requirements into technical specifications
· Experience of communicating complex technical concepts to non-technical stakeholders
· Experience building effective relationships with a wide range of technical peers
· Experience evaluating technologies for their appropriateness to proposed
Culture & Benefits:
· Flexible in Office timings
· Wellness Coverage
· Work Life Balance
· An incredible team of smart and supportive people
· Opportunity to wear multiple hats and juggle multiple roles
· Be rewarded with a very competitive package
· Plenty of opportunities to learn. We have a strong and diverse training program
· We may ask a lot of you, but we promise the effort will be rewarded
About the Company:
Zuper is a growth-stage technology company that is focused on creating the world's most comprehensive platform for field workforce collaboration. We offer the most flexible and customizable field services management solution for fast-growing small and mid-sized services organizations. Our platform includes features and functionality with best-in-class app integrations that can be leveraged without the need for development resources. We support all our customers with white glove service at an affordable price.