Business Analyst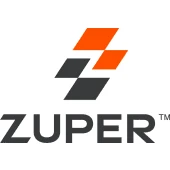 Zuper
IT, Sales & Business Development
Posted on Tuesday, September 5, 2023
Exp: 2-4 Years
Location: Chennai
We at Zuper looking for a Customer Business Analyst/Onboarding Specialist.
Roles and Responsibilities:
1. Understand, analyse and validate the business needs of customers
2. Document business processes, use cases, and customer scenarios. Create documentation to detail the functional requirements and the implementation tasks to deliver customers' needs
3. Create process models, specifications, diagrams, charts, user stories etc. to provide clarity to the technical team
4. Clearly define and communicate scope, milestones and feasible timelines in order to deliver customer requirements
5. Perform solution modelling, account configuration, data analysis, QA validation, user training etc… as needed to ensure a successful customer onboarding experience
6. Study the customer domain to identify implicit expectations, best practices and standard `conventions
7. Collaborate with the technical team & other stakeholders
Expectations:
1. Business Analyst. Requirements elicitation & analysis, modeling, verification & methodology development.
2. 5 years of experience as a business analyst is preferred but not a constraint for the right candidate
3. Good analytical & creative problem-solving skills
4. Logical and methodical, with keen attention to detail
5. Excellent listening, interpersonal, written & oral communication skills
6. Mission focused; must take ownership of projects and tasks and commit to delivering
7. Able to take on responsibility and be a reliable member of the team
Culture and Benefits:
· Wellness Coverage
· Work Life Balance
· An incredible team of smart and supportive people
· Opportunity to wear multiple hats and juggle multiple roles
· Be rewarded with a very competitive package
· Plenty of opportunities to learn. We have a strong and diverse training program
· We may ask a lot of you, but we promise the effort will be rewarded