Customer Engagement Manager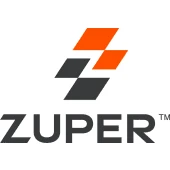 Zuper
Customer Service
Posted on Tuesday, September 5, 2023
ABOUT ZUPER
Zuper is a growth-stage technology company that is focused on creating the world's most comprehensive platform for field workforce collaboration. We offer the most flexible and customizable field services management solution for fast-growing small and mid-sized services organizations. Our platform includes features and functionality with best-in-class app integrations that can be leveraged without the need for development resources. We support all our customers with white glove service at an affordable price.
Key Responsibilities:
Documentation and Onboarding Materials: Create, develop, and maintain comprehensive documentation that aids in the onboarding process and enhance the customer's understanding and usage of our product. This involves ensuring all materials are up-to-date, comprehensive, and tailored to the needs of our diverse customer base
Onboarding Customers: Guide new customers through the onboarding process, including initial setup, software training, and answering any questions they might have.
User Training: Conduct interactive product demonstrations to ensure customers understand the functionalities and features of our Zuper product.
Customer Support: Provide ongoing support to customers, ensuring they are maximizing the product's capabilities and benefits.
Cross-Functional Collaboration: Work closely with sales, product, and technical teams to provide seamless transitions and maintain high customer satisfaction levels.
Customer Feedback: Gather and report customer feedback to help guide product enhancements and developments.
Requirements:
• Excellent verbal and written communication skills.
• Experience in customer service or customer engagement roles, preferably in a technology or saas company.
• Strong understanding of customer relations and experience in customer-facing roles.
• Proven ability to work collaboratively within a team to achieve objectives.
• Proficiency in using SaaS applications and other customer engagement tools.
• Highly organized with excellent problem-solving skills.
• Passionate about providing excellent customer service and creating a positive customer experience.
Culture & Benefits:
•Flexible in Office timings
•Wellness Coverage
•Work Life Balance
•An incredible team of smart and supportive people
•Opportunity to wear multiple hats and juggle multiple roles
•Be rewarded with a very competitive package
•Plenty of opportunities to learn. We have a strong and diverse training program