Business Development Representative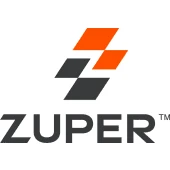 Zuper
Sales & Business Development
Posted on Tuesday, September 12, 2023
Business Development Executive
Location: OMR, Chennai
Experience: 0- 4 years
Job Description
Qualify and rigorous prospecting across different outbound channels like cold calling, email, LinkedIn, and ABM along with inbound leads generated by the marketing team.

Be responsible to convert trial prospects to paid customers through enthusiastic customer engagement.

Own individual targets and work towards generating new revenue.

Collaborate with other appropriate internal teams and represent the customers to solve their business requirements.

Work with various internal stakeholders and achieve team targets.
Qualifications
Outbound expertise or a learning mindset is the most needed criteria for the role.

2-4 years of work experience in any client-facing sales role.

Clear, concise, and effective written and oral communication skills.

Empathy towards customers and understanding their needs.

Interest, curiosity, and openness to learning new technologies.

Good interpersonal skills and ability to collaborate with internal stakeholders as well as end customers.

Learning mindset and the right attitude that will help you thrive and adapt in a fast-paced, performance-driven environment.

Flexibility in working in different shifts/regions and exclusive night shifts. This is absolutely mandatory because you will be expected to work in a specific shift for a minimum of two years.
Why Zuper?
· Wellness Coverage
· Work-Life Balance
· An incredible team of smart and supportive people
· Opportunity to wear multiple hats and juggle multiple roles
· Be rewarded with a very competitive package
· Plenty of opportunities to learn.
· We have a strong and diverse training program We may ask a lot of you, but we promise the effort will be rewarded
About Zuper Inc
Zuper (https://zuper.co)
is a modern operating system for Field and Remote workforce management. An
all-in-one productivity suite for organizations to manage field and remote
workforce in the most efficient manner and transform the customer experience,
Zuper is the preferred field services platform for fast-growing organizations
across the globe and an emerging market leader in North America like IKEA,
Vodafone, SailInternet, etc., Customers using Zuper execute around 10 million
Jobs and process over $20M in payments annually. Zuper has raised a total of
$21M in funding with marquee investors including Sequoia Capital, FUSE
Ventures, HubSpot Ventures, and Prime Venture Partners.