Senior Technical Writer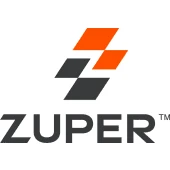 Zuper
Marketing & Communications, IT
Posted on Wednesday, October 18, 2023
Role Description:
Maintain information architecture and up-to-date product documentation.
Create and manage high-quality product documentation that meets applicable
standards
Create tutorials to help end-users and standard presentations on the new features to
help internal teams
Collaborate and support customer-facing teams in customer-specific documentation
based on the requirements.
Analyze existing and potential content, focusing on reuse and single-sourcing
opportunities
Required Skills:
Education: Bachelor's Degree in the technical / communication field OR equivalent work
experience.
3+ years of proven working experience in technical writing of software documentation
Excellent written skills in English
Strong working knowledge of Microsoft Office
Ability to deliver high-quality documentation paying attention to detail
Proven experience managing content projects, including coordinating with other teams
Culture & Benefits:
● Flexible in Office timings
● Wellness Coverage
● Work-Life Balance
● An incredible team of smart and supportive people
● Opportunity to wear multiple hats and juggle multiple roles
● Be rewarded with a very competitive package
● Plenty of opportunities to learn. We have a strong and diverse training program
● We may ask a lot of you, but we promise the effort will be rewarded
About Zuper Inc:
Zuper (https://zuper.co) is a modern operating system for Field and Remote workforce
management. An all-in-one productivity suite for organizations to manage field and remote
workforce in the most efficient manner and transform the customer experience, Zuper is the
preferred field services platform for fast growing organizations across the globe and an
emerging market leader in North America like IKEA, Vodafone, SailInternet, etc,. Customers
using Zuper execute around 10 Million Jobs and process over $20M in payments annually.
Zuper has raised a total of $21M in funding with marquee investors including Sequoia Capital,
FUSE Ventures, HubSpot Ventures, and Prime Venture Partners.