Senior Product Manager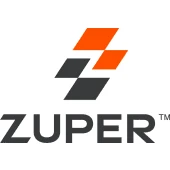 Zuper
Product
Posted on Monday, November 6, 2023
Senior Product Manager at Zuper
Role Summary
Developing product requirements and roadmaps
Leading product managers and coordinating with engineering, marketing, and other teams
Incorporating feedback and input from customers, partners and in-house teams on product strategy and finding ways to expand product market reach
Collaborate with the executive leadership team to translate vision into product capabilities that delight our customers
Job Overview
We are looking for a Senior Product Manager for a strategic role to continue positioning Zuper as a leader in field service management. You'll translate ideas into strategy and features and follow product development from start to finish.
To succeed in this role, you should be a perceptive and creative leader and a reliable problem-solver. If you're also confident and have a knack for knowing what ideas will and won't work, we'd like to meet you.
Responsibilities
Developing product requirements and roadmaps
Develop and implement product strategies consistent with company vision
Collect and analyze feedback from customers, stakeholders, and other teams to shape requirements, features, and end products
Work with senior management to create product plans and roadmaps
Lead product managers and coordinate cross-functional teams
Produce and review product requirements documents (PRD)
Ensure products and releases are launched correctly and on schedule
Make creative recommendations to expand product base and vision
Track product usage and turn data into actionable insights to drive product innovations
Collaborate with the user experience and design team to create industry-leading experiences to delight customers
Skillsets
Proven experience as a Product Manager or similar role
Experience in product lifecycle management
Background in software development and program management is preferred
Familiarity with Agile framework
Organizational and leadership abilities
Problem-solving aptitude
About Zuper:
Zuper is the most flexible and customizable field service management platform for Field and Remote workforce management. Zuper provides industry-leading integration capabilities and is suitable for use in an on-demand work environment. Built for a global audience and available in 10 languages, Zuper allows you to manage your workforce remotely from any part of the globe. Offering best-in-class integrations with easy-to-deploy, no-code applications providing cost-effective service.
Zuper's is aimed at emerging as the preferred field service management solution globally. We are already the choice for emerging market leaders in North America like IKEA, Vodafone, Sail Internet and more. Zuper's customers around the world want to offer good service to their customers, and that is what we offer. A testament to this is our existing customers, who execute around 10 million jobs and process over $20M in payments annually.
It's not just our customers who speak for us; our marquee investors, including Sequoia Capital, FUSE Ventures, HubSpot Ventures, and Prime Venture Partners, have invested in Zuper and helped us raise $21M in funding.Headquartered in sunny Seattle, USA, we also have a dedicated team based in Chennai. Zuper has consistently earned the G2 high-performer rating, and we are a great place to work, don't take our word for it; we are officially certified as "A Great Place to Work".
So what are you waiting for? Come aboard and be a part of our friendly, committed, efficient, customer-obsessed team of Zuperheroes.
Culture and Benefits:
Work-Life Synergy: Discover the perfect equilibrium between work and life, supported by our culture.
Dynamic Team: Join an exceptional team of brilliant and encouraging individuals who amplify your potential.
Flexible hours: Enjoy the freedom to tailor your office hours to maximize productivity.
Wellness Empowerment: Access insurance benefits to support your well-being.
Cross-functional: Embrace diverse responsibilities and explore multiple roles.
Learning Playground: Engage in a rich training program with ample growth opportunities.
Competitive Rewards: Your hard work translates into an attractive compensation package that recognizes your value.
Effort Meets Recognition: While we may challenge you, rest assured, that your dedication will be richly acknowledged.