Sales Operations Executive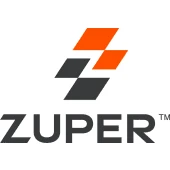 Zuper
Sales & Business Development, Operations
Posted on Monday, November 6, 2023
Years of Experience: Minimum 3 years
Location: Chennai
Job Overview:
The Sales Operations Executive is responsible for supporting the sales team in achieving their goals and objectives by streamlining processes, providing data analysis, and facilitating effective communication. This role plays a critical part in improving sales productivity and revenue growth.
Key Responsibilities:
Develop and document sales processes, workflows, and best practices.
Collect, analyze, and interpret sales data and performance metrics to identify trends, opportunities, and areas for improvement.
Prepare and present sales reports and dashboards to inform decision-making.
Assist in the development and execution of sales strategies and plans and collaborate with sales leadership to set targets and quotas.
Support sales forecasting and budgeting processes and monitor actual sales results against forecasts and budgets.
Define and track key performance indicators (KPIs) for the sales team and report on KPIs to evaluate individual and team performance.
Qualifications:
Proven experience in sales operations, sales analysis, or a related role.
Knowledge of MS Office (Excel) and CRM software(HubSpot).
Holistic Thinker - Experience supporting initiatives across several cross-functional teams.
Ability to create and deliver presentations.
Strong analytical and problem-solving skills.
Excellent communication and interpersonal skills.
Attention to detail and the ability to manage multiple tasks simultaneously.
About Zuper:
Zuper is the most flexible and customizable field service management platform for Field and Remote workforce management. Zuper provides industry-leading integration capabilities and is suitable for use in an on-demand work environment. Built for a global audience and available in 10 languages, Zuper allows you to manage your workforce remotely from any part of the globe. Offering best-in-class integrations with easy-to-deploy, no-code applications providing cost-effective service.
Zuper's is aimed at emerging as the preferred field service management solution globally. We are already the choice for emerging market leaders in North America like IKEA, Vodafone, Sail Internet and more. Zuper's customers around the world want to offer good service to their customers, and that is what we offer. A testament to this is our existing customers, who execute around 10 million jobs and process over $20M in payments annually.
It's not just our customers who speak for us; our marquee investors, including Sequoia Capital, FUSE Ventures, HubSpot Ventures, and Prime Venture Partners, have invested in Zuper and helped us raise $21M in funding.
Headquartered in sunny Seattle, USA, we also have a dedicated team based in Chennai. Zuper has consistently earned the G2 high-performer rating and we are a great place to work, don't take our word for it; we are officially certified as "A Great Place to Work".
So what are you waiting for? Come aboard and be a part of our friendly, committed, efficient, customer-obsessed team of Zuperheroes.
Culture and Benefits:
Work-Life Synergy: Discover the perfect equilibrium between work and life, supported by our culture.
Dynamic Team: Join an exceptional team of brilliant and encouraging individuals who amplify your potential.
Flexible hours: Enjoy the freedom to tailor your office hours to maximize productivity.
Wellness Empowerment: Access insurance benefits to support your well-being
Cross-functional: Embrace diverse responsibilities and explore multiple roles.
Learning Playground: Engage in a rich training program with ample growth opportunities.
Competitive Rewards: Your hard work translates into an attractive compensation package that recognizes your value.
Effort Meets Recognition: While we may challenge you, rest assured, that your dedication will be richly acknowledged.