Presales Executive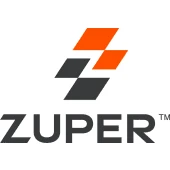 Zuper
Sales & Business Development
Posted on Wednesday, November 15, 2023
Presales Executive:
Roles & Responsibilities:
· Prospect relentlessly to build pipeline and build strong personal relationships with prospects
· Research clients that have a requirement for our services
· Coordinate with prospects for a suitable appointment time
· Deliver sales pitch, demo, presentation and proposal to potential clients
· Follow up regularly with existing clients to ensure they are happy
· Listen to the needs of the market and share insights with product and marketing teams
Expectations:
· Experience in selling Workforce Management solutions or SaaS solutions
· Processing the Deals and Leads with respective TAT
· Analyzing, calculating and reasoning a situation effectively
· Getting along with diverse personalities easily
· Possessing a sharp eye for detail
· Possessing superior presentation skills
· Speaking and writing clearly and correctly
· Ability to manage a large number of prospect situations simultaneously
· Positioning company products against direct and indirect competitors
Culture & Benefits:
· Flexible in Office timings
· Wellness Coverage
· Work Life Balance
· An incredible team of smart and supportive people
· Opportunity to wear multiple hats and juggle multiple roles
· Be rewarded with a very competitive package
· Plenty of opportunities to learn. We have a strong and diverse training program
· We may ask a lot of you, but we promise the effort will be rewarded
About the Company:
Zuper is a growth-stage technology company that is focused on creating the world's most comprehensive platform for field workforce collaboration. We offer the most flexible and customizable field services management solution for fast-growing small and mid-sized services organizations. Our platform includes features and functionality with best-in-class app integrations that can be leveraged without the need for development resources. We support all our customers with white glove service at an affordable price.